From: CMS Frontier Focus
To: Rep. Hall, C.,
Subject: Frontier Focus: Open Payments Updates: Mobile Applications and Data Submission Resources
Date: 2014-01-03T23:31:05Z
Attachments: image001.png , image002.png , image004.png , Body:
---

---
App Enhancements Now Available - Download Updated Apps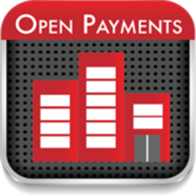 In July 2013, CMS released two mobile applications: Open Payments Mobile for Industry and Open Payments Mobile for Physicians. Now, as a result of user feedback, we¹re excited to introduce enhancements to the original Open Payments mobile applications. We¹ve made a number of changes to the apps, including:
Streamlining the menu on the Welcome screen,

Adding the ability to export all profile data associated with a payment into CSV format, and

Developing a new function to view reports of payments in bar and pie charts.
For details about these enhancements, review the updated mobile application Frequently Asked Questions. If you have already downloaded the apps, you¹ll need to run an update to take advantage of the new app functionality; visit either the Google Play app store or iOSApple app store, look for your available updates, and select the Open Payments apps to download the updates. Note that you will not lose any data you¹ve entered into the old version of the apps; it will all be transferred into the new version of the app.
If you have not yet downloaded the apps, search for Open Payments in the applicable app store and you¹ll be prompted to download the newly updated versions. For help with the apps you can contact our Help Desk at Open Payments@cms.hhs.gov. More information on the apps can be found on the Open Payments website.
QR Code Technical Guide Available for Apps
Also now available to support your use of the Open Payments apps is a how-to guide that explains the technical details associated with how to create Quick Response (QR) codes usable by the apps. The Open Payments QR Code Reader How-To Guide is targeted to industry users and contains detailed, highly technical instructions for creating or importing contact information using a QR code reader, and generating a QR code to transfer profile or payment information to other user¹s devices.
---
Updated Data Submission Resources Now Available
In response to Help Desk inquiries, we have made updates to the data submission resources that industry users will need to submit data in 2014. These updated documents have been posted to the Data Submission and Attestation page on the Open Payments website, where users can find all data submission materials.
The following changes have been made to the XSD (XML Schema Definition) document used to create and validate XML submission files for the three payment types:
All elements with comma-separated values have been turned into groups of repeating elements: e.g., State and License Numbers, product names, NDC.

A typo in an element name is corrected: ³ownershipPhysicianSpecailty² has been changed to ³ownershipPhysicianSpecialty.²
The following change has been made to the sample files (in both XML and CSV formats), that will be used as a reference by reporting entities to upload data into the Open Payments system:
The Physician Specialty has been corrected to use the codes rather than the descriptions.
The following changes apply to the CSV sample files only:
All the space and hyphen/dash characters in the CSV headings have been converted to the underscore (_) character.

In the Research-category CSV header, Home Payment ID has been corrected to read Home System Payment ID.

In the General Payment CSV sample file, a couple of issues with the sample data have been corrected.
Finally, in the Submission Data Mapping Document (a mapping of data elements listed in the Submission File Specifications to the specific data fields in the XML and CSV sample files), additional notes have been made to add clarity on what should be followed if the schema/sample files differ from the Submission File Specifications.
Industry users should review these materials closely, and contact the Help Desk at OpenPayments@cms.hhs.gov with any follow-up questions.
---
Additional Registration and Data Submission Information Available Soon
In early 2014, we will provide additional information regarding registration and data submission dates and processes.
Creating Public Transparency of Industry-Physician Financial Relationships. Learn More.
Centers for Medicare & Medicaid Services (CMS) has sent this update. To contact Centers for Medicare Services (CMS) go to our Contact Us page.
To be removed from the CMS Denver Regional Office email distribution list, please reply to this email and type ³Unsubscribe² in the subject line. Thank you.