From: governmentmarketers@gmail.com
To: Scott Jenkins,
Subject: Fibertronics - GS-35F-0638Y- For all your Fiber Wiring and Cable needs
Date: Tue Jun 17 18:20:37 MDT 2014
Body:
---
Reliability, Consistency, and Quality are what we put behind every Fiber Optic cable assembly we manufacture.
Fibertronics supplies products such as fiber optic attenuators, duplex multimode patch cables, custom fiber patch cables, MTP/MPO multi fiber cable, Fiber optic pigtails, and much more. Our manufacturing and distribution facility is located in Melbourne Florida USA. Every Fiber Optic Patch Cable we manufacture is put through our stringent quality control standards and procedures so there are no problems on the customers end when the cable is received.
All fiber optic patch cables are guaranteed to meet and exceed the customer's expectations.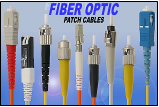 Multi Fiber Cable, Patch Cable, and other Fiber Optics Supplies
Fibertronics Has an Inventory Including:
Fiber Network Cable
Armored Fiber Optic Patch Cables
Fiber Optic Fan Out Cable Assemblies
Fiber Optic Mode Conditioning Cables
Singlemode Duplex Fiber Optic Patch Cables
Multimode Duplex Fiber Optic Patch Cables
And More…
GSA: GS-35F-0638Y


--

---
Attachment(s):
powerphplist.png