From: Charles A. Stormont
To: Scott Jenkins,
Subject: Neighbor, Let's Keep the Momentum Going
Date: Thu Sep 25 20:50:32 MDT 2014
Body:
---
Dear Neighbor,
I wanted to let your know what
your support has done for my campaign
. First, my campaign has now raised over $110,000. Words cannot describe what your support means to me. But let me show you what we're doing with it.
If you haven't seen, our first billboards went up on Beck Street earlier this month. We have several more going up along I-15 and I-80 this week. Name recognition is critical in any election, and the billboards help spread our ground game to an even larger scale.
But we have to back that up with our message about how we will clean up the Attorney General's Office. That is where television and radio ads come in. You will start seeing and hearing those soon, thanks to your generous donations.
Of course, billboards and media don't come cheap, so with your continued support, we can build even more momentum and spread our message even further. If you can, please consider a
contribution of $1,000, $500, $250, $100, $50, $25, or $10
. Thank you for your continued support.
Yours,
Charles
PS - Don't forget to tune in to the Utah Debate Commission's debate on Wednesday, October 1, 2014 at 6pm. It will be carried on all the local TV and several radio stations. Details on where you can tune in can be found here.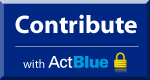 Please click here to unsubscribe.
Paid for by Friends of Charles A. Stormont
Contributions to Friends of Charles A. Stormont are not tax deductible ascharitable contributions for Federal income tax purposes. (See IRC sections 527, 6113.)