From: Charles A. Stormont
To: Scott Jenkins,
Subject: Time for the AG's Office to Join the 21st Century
Date: Wed Aug 20 22:41:49 MDT 2014
Body:
---
Dear Neighbor,
As you can imagine, the Attorney General's Office has been responding to a lot of information requests lately. But did you know that the AG's Office cannot reliably produce the same set of documents twice? At private law firms, they regularly use databases to manage document productions, but not at the AG's Office.
Similarly, unlike most public and private law offices in Utah, the AG's Office has no brief bank. On many legal issues, an attorney at the AG's Office has to either redo the research and writing, or track down someone who has written on the subject before. And the word processing software the AG's Office uses is way behind the times.
When I speak to local attorneys about these issues, their jaws drop. These problems would be unacceptable in their practices. It should be unacceptable in the AG's Office. As your Attorney General, I will address these problems immediately.
Yours,


Charles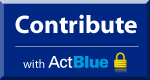 Please click here to unsubscribe
Paid for by Friends of Charles A. Stormont
Contributions to Friends of Charles A. Stormont are not tax deductible as charitable contributions for Federal income tax purposes. (See IRC sections 527, 6113.)