From: governmentmarketers@gmail.com
To: Scott Jenkins,
Subject: Sparkless Pneumatic Tools and Accessories Now Available on GSA #GS-21F-008BA
Date: Thu May 29 20:14:35 MDT 2014
Body:
---
Click Here to View Our Products on
TFT-PNEUMATIC
, headquartered in Houston, TX is a leading North American Distributor of Industrial Products. Its commitment with the industrial development in the U.S. and the diversified products offered to its customer make it the Top Choice for Industrial Users.
One of its main goals is to provide its customers with the best and most innovative products at the best prices. The company's efforts are focused in the Distribution and Sale of FUJI AIR TOOLS and the Distribution, Sale and Rental of SAFETY TOOLS ALLMET of which its Master Distributor and Exclusive Distributor respectively.
Since the foundation of TFT-PNEUMATIC, LLC., we have been operating with the major management policies which include:
to distribute quality products and deliver the quality to customers
to ensure satisfaction of our customers
to take every possible measure for the establishment of service and a maintenance system so that the customers can use our products under the satisfactory operating conditions as long as possible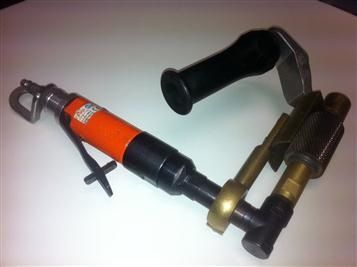 6807 WYNWOOD LN

HOUSTON, TX 77008

Phone: 713-686-9400


--

---
Attachment(s):
powerphplist.png