From: General Mills Nourishing Communities
To: David Lifferth,
Subject: Funding opportunities for schools in your district to support healthy lifestyles
Date: Mon Jan 20 16:21:34 MST 2014
Body:
---
Dear David,
I wanted to share an exciting funding opportunity for eligible schools in your community to support healthy lifestyles. Please share with your local schools and encourage them to apply now – the deadline is January 31, 2014.
Best,

Ellen Goldberg Luger
Executive Director
General Mills Foundation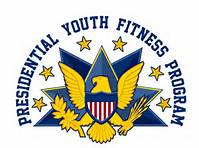 Empowering Students to Adopt Healthy Lifestyles
Funding Opportunity
Enhance Physical Education with the Presidential Youth Fitness Program
Recently, the Presidential Youth Fitness Program (PYFP) was completely updated to reflect the latest science and best practices that schools can use to advance student fitness and wellness. Community and school leaders should be alerted that the all new PYFP is now available for free to all U.S. schools. During January 2014, schools have an opportunity to apply for a grant to enable them to access the full/paid version of the Presidential Youth Fitness Program as well. Details below.
Propel physical education programming in your district and get your area students on the fast track to lifelong physical activity in 2014 and beyond! The Presidential Youth Fitness Program is a free program that includes a health-related fitness assessment, professional development and recognition opportunities to support teachers and empower students to adopt an active lifestyle. The program is providing a funding opportunity, with generous support from the General Mills Foundation that will provide selected schools with a robust set of resources to enhance their physical education programming.
Applications for the Presidential Youth Fitness Program grants will be accepted online fromJanuary 1 – January 31, 2014! Click here to apply.
Funding will cover selected schools through 2014-2015 and the following two school years. This funding will be open to all public and private schools that are currently employing certified physical educators either on a full or part-time basis. You won't want to miss out on this great opportunity.
Be sure to check to see if your school is eligible to apply – a comprehensive checklist can be foundhere. (Public schools in Georgia and Texas and in some select districts are not eligible because of their current FITNESSGRAM® programming and reporting requirements).
*This is a private funding program administered by the AAU, AAHPERD, NFFSN, and The Cooper Institute®, co-sponsors of the Presidential Youth Fitness Program. This is not a government grant program. The availability and administration of this funding opportunity, including the selection of recipients and all other decisions of the funding program, are not endorsed by any federal agency or office. No federal funds are being used in or for the administration or awarding of this private funding opportunity.
Visit the Presidential Youth Fitness Program to learn more.
---
Last year General Mills gave more than $46 million in food donations globally to help nourish hungry children and their families. Learn more atwww.generalmills.com\foundation.

Box Tops for Education has helped America's schools earn over $525 million since 1996.Learn more about Box Tops for Education,find participating schools in your community, and encourage schools to join
---