From: Nelson Phillips
To: Rep. Perry, L.,
Subject: HB112
Date: 2014-02-18T19:22:23Z
Body:
---
Dear Representative,
I'm writing in regard to HB112, Paul Ray's latest attempt to punish electronic cigarette users and retailers.
No doubt you've already heard this same story hundreds, if not thousands of times already. Rather than go into it yet again, let me just say that I was a tw
o pack a day smoker who started smoking at 16 years old, and was finally able to quit because of the availability of electronic cigarettes. I have been 'smoke free' for over 3 years now, after smoking heavily for 28 years.

My health has dramatically improved. I no longer have the 'smoker's hack' cough, I can taste my food, and I don't get winded as easily. My clothes don't smell. My teeth and fingers aren't stained. I don't offend other people…

Again, I'm sure you've heard this countless times. But are you really hearing it?

You might not think I've actually 'quit' smoking, because I vape. But that's not correct. I still use nicotine, that is correct, but I no longer smoke. Nicotine is the addictive substance in cigarette smoke that keeps people smoking, but it's not carcinogenic. What causes cancer in cigarette smoke IS THE SMOKE, the burnt tobacco. Ecigs emit NO SMOKE, just nicotine, which is similar to caffeine, and the health effects are also similar to caffeine. I'd say you might want to ban coffee as well, but I don't want to give Representative Ray any more ideas.

As a matter of fact, the FDA just cleared pharmaceutical companies who sell nicotine products like nicorette gum, patches and inhalers to tell their customers they may now use them long term. If nicotine is the demon, why would they do that???



http://www.usatoday.com/story/

news/nation/2013/04/01/

fda-nicotine-gum/2042175/

It's interesting to note that ALL of the arguments that proponents of banning and regulating ecigs have given would also apply equally to the pharmaceutical companies' products, but magically, no one is pushing that. Nicorette gum, mists and inhalers contain the SAME nicotine, the inhalers and mists contain the SAME propylene glycol solution, and they all contain the SAME trace nitrosamines as ecig liquid. The reason the FDA doesn't worry about the nitrosamines in Nicorette is that the levels detected are miniscule, well below what is considered harmful. And those same levels are what the FDA detected in its ecig liquid tests. They are simply trace elements, left over from the nicotine extraction process.

And yet, no one arguing against e-cigarettes will admit this fundamental truth. Why not? Perhaps Eli Lily, GlaxoSmithKline and Pfizer have an interest in this debate… The pharmaceutical industry is, after all, Paul Ray's largest on the record financial contributor. You'd be surprised who else they support, and at what levels, both on the record and off.

Extensive scientific testing HAS BEEN DONE on ecig liquid, and also on the vapor exhaled by people using ecigarettes. In case after case the conclusion has been the same… Ecig vapor is NO PUBLIC HEALTH THREAT, and ecig use is on order of magnitude 100 to 1000 TIMES LESS DANGEROUS THAN SMOKING CIGARETTES. I refer you to the very long list of studies included at the end of this email...

It's well established that electronic cigarettes are infinitely less harmful than tobacco cigarettes, and will SAVE COUNTLESS SMOKER'S LIVES. So I guess it's a good idea to restrict or even ban their sale and use… Really??

If you were the parent of an addicted teen smoker, should you go to jail if you wanted to offer them an alternative that works, one that keeps them from getting cancer???

What kind of person does that?

The fact of the matter is, opposition to electronic cigarettes is POLITICAL, generally coming from the liberal left, the nanny-state wing of the Democratic Party.

And those beholding to money from special interests, like Paul Ray.

Oh, and Utah LDS politicians who see vaping as an evil, akin to smoking, like Paul Ray.

Contrary to what the zealots tell us, electronic cigarettes ARE NOT an invention of the tobacco industry. They were invented by Chinese pharmacist Hon Lik, a reaction to losing his father to smoking related cancer. That's correct, ecigs were originally invented to prevent cancer. Those that say they are part of a great tobacco conspiracy are either outright lying, or are willfully ignorant. Big tobacco would love to take over the market, so they can control it, because it's a threat to them, but the vast majority of sellers out there right now have NOTHING to do with tobacco.

The main funding for opposition comes from big pharma. They want us to buy their OVER THE COUNTER NICOTINE PRODUCTS, like their FRUIT AND CINNAMON FLAVORED GUM, or their prescription drugs that don't work, like Chantix.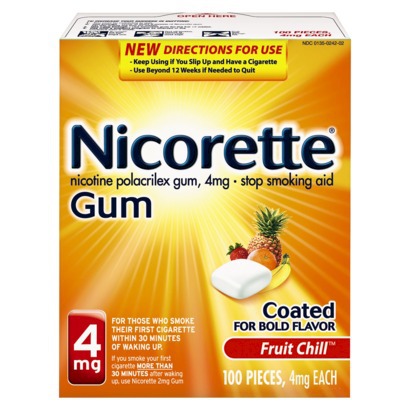 The plain truth is that electronic cigarettes work like nothing before to ween people off of cigarettes. That's what they were designed for! They do his by replicating smoking, something that gum and inhalers cannot do. They are non carcinogenic, and their use doesn't harm the public.

So they must be evil, right? Gotta poke those sinners in the eye again… To be quite honest, we sinners are getting REALLY TIRED of having our eyes poked...

You've already banned indoor use, with ZERO science to back up that regulation. The readily available science proves ecig use indoors is no more harmful than plug-in air fresheners, but you now force people who are trying to quit cigarettes to go stand outside with smokers. I can't adequately express how 'brilliant' an idea that was. People addicted to smoking, even when using e-cigarettes, are still attracted to the smell of dirty smoke. After 3 years without cigarettes, I STILL get cravings when I smell cigarette smoke.

Now Ray is looking to ban online sales, preventing thousands of Utahns, especially rural Utahns and the elderly, from having access to the one thing that has gotten them off of cigarettes. How kind… How loving… The vast majority of people who try to quit smoking fail, so if you ban online sales, you are condemning the vast majority of rural or invalid ecig users to go back to smoking deadly tobacco. It's simply insane from a public health perspective… And just plain mean.

HB112 would also put good people, people with families, most of whom are trying to help others as they've been helped, out of business. Believe it or not, online retailers are not evil. Most truly believe in what they are doing, and that's helping people get off of tobacco cigarettes. It's actually a calling. You won't find anyone who is more anti-tobacco than a former smoker who quit with ecigs.

Ray says it's 'for the children', but the fact is children can't get a credit card, and can't use one without their parent's eventual knowledge. Online sales are actually more difficult for children for that reason. For each and every online sale, there's a RECORD that shows up on a parent's statement.

It really begs the question, "Why do so many legislators feel the need to take the place of parents?"

Also, the US Postal Service, FedEx and UPS all offer age verification services when making a delivery. If an adult doesn't sign, they won't deliver, and the customer will have to pick up their package personally, showing valid ID.

'For the children' is an invalid argument. By banning online sales without even looking into the possibility of age verification, Ray shows it never was about 'the children'.

This is a societal/Mormon issue in Utah. That's why he thinks he can get it passed. That's the truth of it, and we all know it. Pretending otherwise is beneath our dignity, isn't it? Why else would alleged 'conservative' Republicans be copying the laws and tactics of notorious liberals around the country?

Honestly, it's time that our legislature stopped going after certain segments of our population. And it's time you stopped trying to be everyone's parent. This is not the proper role of government. It's high time that Utah Republicans started acting like actual Republicans on more than just guns.

If you support this bill, you will have more in common with Michael Bloomberg and Rahm Emanuel than with Ronald Reagan.

I beg you to vote NO! on HB112. The bill will harm thousands of Utahns who are simply trying to quit smoking.

Sincerely,

Nelson Phillips
Perry, Utah
435-363-8087

PS: Here are the studies I mentioned earlier


E-Cig and E-Juice Safety: Are They Safe?
Second-Hand Vapor Safety: Is Vapor Safe for Others?
E Cigs as Smoking Cessation Devices: Does the Research Show That They Work?
So what do all these studies mean?
The papers compiled above indicates that while nothing is better than breathing clean air, the vapor derived of e-juice in e-cigarette devices is magnitudes safer than analog cigarette smoke (as well as safer than air pollution in large cities). Regarding the research on second-hand vapor, some scientists and health experts conclude that there is no real need for concern. And as far as the question about the actual effectiveness of e cigs as smoking cessation devices, the studies indicate that e-cigarettes are at least as effective as nicotine patches.
Updates
Cancerous effects:
Electronic cigarette vapor appears chemically incapable of causing cancer as cigarette smoke has done. E-cigarette vapor contains toxicants concentrations averaging less than one percent of the concentrations in tobacco cigarette smoke.
Taxation efforts:
Governments looking to recoup future excise losses on declining tobacco sales could be tempted to tax e-cigarettes. This would make electronic cigarettes less price-competitive and would have the unwanted side effect of protecting tobacco sales.
Respiratory effects:
These randomized controlled trials followed participants for six and 12 months, and found no serious adverse events attributable to electronic cigarettes.
Lung function:
Lung function was not signifcantly decreased in 15 smokers using e-cigarettes, or in 15 never-smokers inhaling the vapor of e-cigarettes or inhaling smoke; lung function was, however, significantly decreased seven percent by active tobacco smoking.
Cardiovascular:
Arterial stiffness is not increased from vaping
Red and white blood cells are not increased in the peripheral blood in the first hour after an e-cigarette either actively or passively inhaled.
Nicotine administered by electronic cigarette can relieve chronic idiopathic neutrophilia
Brain effects:
Nicotine in e-cigarettes reduces the urge to smoke and improves mood, working memory, and prospective memory
QUESTION 1. DO E-CIGARETTES LEAD CHILDREN INTO SMOKING?
On the evidence to date, the answer is no. The percentage risk of never smokers using e-cigarettes (whether adolescents or adults) is near zero