From: Hinckley Institute of Politics
To: Dean Sanpei,
Subject: Hinckley Institute September Update
Date: Tue Sep 03 17:35:45 MDT 2013
Body:
---

ANNOUNCING MALCOLM GLADWELL EVENT

The Hinckley Institute of Politics is thrilled to welcome you back to school with exciting news: the inaugural Sam Rich Lecture Series guest will be the celebrated author, andNew Yorker staff writer, Malcolm Gladwell. Dubbed by Time magazine as "one of the 100 most influential people," Gladwell has written four phenomenally-successful bestsellers that have changed the way we think about our world and, in the case of his first book, The Tipping Point, our very vernacular.
All four of Gladwell's books have beennumber one New York Times' bestsellers and three have also been number one international bestsellers.
Gladwell's address will cover his much-anticipated fifth bookDavid and Goliath: Underdogs, Misfits, and the Art of Battling Giants, which will be released on October 1. Accordingly, Hinckley guests will be some of the nation's first to hear Gladwell discuss his new conclusions.
The event will take place at Abravanel Hall on November 5 and promises to sell out well in advance. Tickets will be available for purchase the morning ofSeptember 9 from Art Tix. If you are interested in securing exclusive VIP tickets which include a dinner/reception with Gladwell prior to his speech, please contactEllesse S. Balli for more information. We hope to see you all there.
JOIN US FOR THE UNVEILING OF HINCKLEY DIRECTOR KIRK JOWERS' PORTRAIT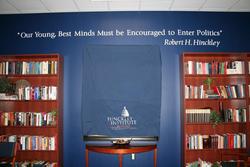 The Hinckley Institute cordially invites you to the unveiling of Hinckley Institute Director Kirk Jowers' new portrait for the Hinckley Caucus room.
Join us on September 18 at noon for brief remarks and a lunch in celebration of Jowers' rich contributions to the Hinckley Institute during his eight-year tenure.
HINCKLEY INSTITUTE OPEN HOUSE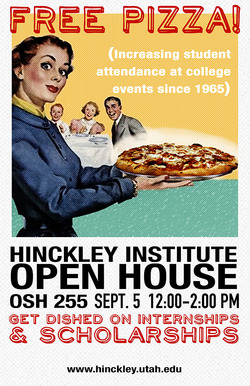 The Hinckley Institute is hosting its annual Open House onThursday, September 5 from noon to 2:00 PM in the Hinckley Caucus Room, OSH 255.
The event is open for all University of Utah undergraduate and graduate students. Both Hinckley Institute staff and previous Hinckley interns will be in attendance to answer questions about internships, scholarships, and other Hinckley Institute opportunities.
Free pizza will be provided. Come get dished on the Hinckley!
NOW ACCEPTINGHINCKLEY JOURNAL EDITORIAL BOARD APPLICATIONS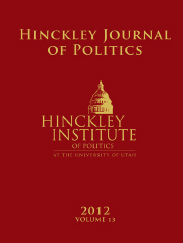 The Hinckley Journal of Politics is theonly undergraduate-run journal of politics in the nation. Each year a number of students are selected to serve on theJournal's editorial board. Board members help review, debate, and select the submissions to be published in the upcoming year's publication. It is a remarkable opportunity to see firsthand how an academic journal works and aninvaluable addition to any resume. To apply, submit a detailed cover letter and resume to the 2013 Journal Co-Editors: Tianna Tu, Basil Vetas, and Molly Wheeler atjournal@hinckley.utah.edu. For more information,click here.
ANNOUNCING THE NEW HINCKLEY INTERN BLOG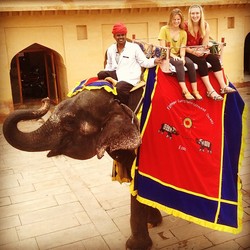 The Hinckley Institute is thrilled to announce the launch of itsnew intern blog. Read our 2013 summer interns' transformative experiences from all over the globe.
If you are one of the 69 fall 2013 interns and are interested in contributing to this semester's blog, contactEllesse Balli as soon as possible. Acash prize of $300 will be distributed to the best blogger.
AUGUST-SEPTEMBER FORUM CALENDAR
TUESDAY, SEPTEMBER 3, 10:45 AM
Lobbying at the Utah State Legislature
Lincoln Shurtz, Utah League of Cities and Towns
David Spatafore, Spatafore Consulting Group
Presented by the Representative Rob Bishop Civic Engagement Fund
WEDNESDAY, SEPTEMBER 4, 12:00PM
U.S. - China Relations: Headlines and Reality
The Honorable Robert Griffiths, U.S. Consul General in Shanghai
Pizza & Politics Series
TUESDAY, SEPTEMBER 10, 10:45 AM
The Importance of Local Government Boards and Commissions
Karen Hale, Director of Communications, Office of the Mayor, Salt Lake City Corporation
Sheryl Ivey, Salt Lake County Director of Volunteer Services
Presented by the Representative Rob Bishop Engagement Fund
WEDNESDAY, SEPTEMBER 11, 12:00 PM
Strategies for Student Success in the Utah System of Higher Education
David Buhler, Utah Commissioner of Higher Education
Co-sponsored by ASUU
Pizza & Politics Series
WEDNESDAY, SEPTEMBER 11, 2:00 PM
Youth of the Arab Spring: Social Activism and Community Organizing
Mahasin F. Saleh, Ph.D., MSW, U.S. Fulbright Scholar, Bethlehem
University (oPt) Social Sciences Department (Jan.-June 2013); Associate Professor, School of Social Work, University of Nevada, Reno
THURSDAY, SEPTEMBER 12, 9:30 AM
The 911 Terrorist Attack - Legal Liability and Public Policy Issues
Steven Badger, Attorney, Zelle Hofmann Voelbel & Mason LLP
MONDAY, SEPTEMBER 16, 8:35 AM
Campaign Finance After Citizens United: Colbert Super PAC and other Less Hilarious Phenomena
Matthew Sanderson, Associate in the political law practice group of Caplin & Drysdale
TUESDAY, SEPTEMBER 17, 11:00 AM
Unleash the Power of Free Enterprise to Deliver Fuel of the Future
Bob Inglis, Executive Director, Energy and Enterprise Initiative, George Mason University; Member of U.S. House of Representatives (R-SC4 1993-1998; 2005-2010)
Co-sponsored by the Stegner Center
THURSDAY, SEPTEMBER 19, 12:30 PM
Women in Utah Politics Panel
Anne Burkholder (moderator), Executive Director of Salt Lake YWCA, Salt Lake City
Pizza & Politics Series
TUESDAY, SEPTEMBER 24, 10:45 AM
Global Philanthropy
Dr. Michael Goring, CEO, ZEIT-Stiftung (ZEIT Foundation) Ebelin und Gerd Bucerius, Germany's largest private foundation.
TUESDAY, SEPTEMBER 24, 12:00 PM
Health Reform 101 - Bringing the Affordable Care Act to Utah
The presentation will help college and graduate students navigate their new health insurance options created by the Affordable Care Act
Jason Stevenson, Education and Communications Director, Utah Health Policy Project
Co-sponsored by ASUU
Pizza & Politics Series
THURSDAY, SEPTEMBER 26, 12:15 PM
Who is Watching the NSA While it is Watching You?
U.S. Federal District Court Judge Dee Benson, U.S. Foreign Intelligence Surveillance Court ("FISA")
Co-sponsored by the J.Willard Marriott Library and the Representative Rob Bishop Civic Engagement Fund for Constitution Day
Lunch provided
MONDAY, SEPTEMBER 30, 8:35 AM
Prison Reform
Brett Tolman, former U.S. Attorney for the District of Utah
MONDAY, SEPTEMBER 30, 12:00 PM
The Can Kicks Back
Thomas Wright, former Chair, Utah State Republican Party
Bryce Christensen, Chairman, U of U College Republicans
Satin Tashinizi, College Democrats
Roger McDonough (moderator) New Director, Host, KCPW Radio
Pizza & Politics Series
SPRING 2014 INTERNSHIP DEADLINE: SEPT. 20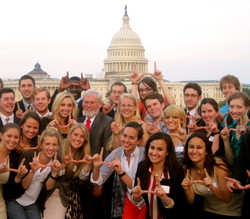 The deadline to apply for spring 2014 local, state legislative, DC, or global internships isSeptember 20 by 4:00 PM. Hinckley internships are University of Utah accredited, semester-long programs that are available to undergraduate students of all majors as well as to graduate students in the S.J. Quinney College of Law, in the Master of Public Policy program, in the Master of Public Administration program, in the Master of International Affairs and Global Enterprise program, and in the Master of Political Science program. To find out more about our esteemed internships, requirements, and the application process, click here.
HINCKLEY INSTITUTE IN THE NEWS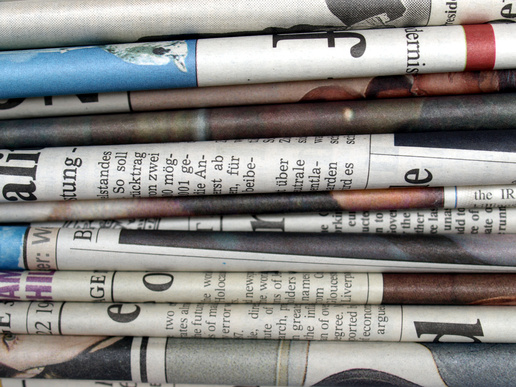 The Hinckley Institute is a central source of discussion and commentary surrounding many local, national, and global issues. To read Hinckley Institute Director Jowers recentKSL editorial, "Mormon Malian presidential candidate becomes modern pioneer," click here. You can read Hinckley Resident Scholar former Senator Robert Bennett's opinion editorial in theDeseret News, "Why the U.S. Still Needs Newspapers" here. And Hinckley Resident Scholar Ambassador John Price's recent article, "Mali's elected president must unite the country" can be readhere.
To access additional media coverage of Hinckley forums, interns, and events, clickhere.
STORIES YOU MAY HAVE MISSED FROM THIS SUMMER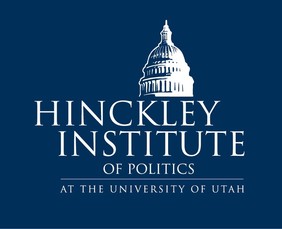 The Hinckley Institute would like to extend our appreciation to our many supporters. We are deeply grateful for your generosity. Please help to continue the expansion of the valuable opportunities the Hinckley Institute provides for students by clickinghere.






---
If you no longer wish to receive these emails, please reply to this message with "Unsubscribe" in the subject line or simply click on the following link:Unsubscribe
---
Hinckley Institute of Politics
260 S. Central Campus Drive
Orson Spencer Hall, 253
Salt Lake City, UT 84112
USA


Read the VerticalResponse marketing policy.