From: Terri Draper
To: Sen. McKell, M.,
Subject: Please support legislation to change DSU's name
Date: 2021-01-12T01:27:14Z
Attachments: image001.png , SGRHospital_Support for DSU Name Change - Final.docx , Body:
---
Please consider the attached letter from Mitch Cloward, Administrator, on behalf of Intermountain St. George Regional Hospital. Thank you for the many ways you make our state the best in the nation.
Terri Draper
Director, Marketing and Communications
South Hospitals
O: 435-251-2108 | C: 435-632-1946
St. George Regional Hospital
1380 E. Medical Center Drive
St. George, UT 84790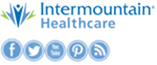 NOTICE: This e-mail is for the sole use of the intended recipient and may contain confidential and privileged information. If you are not the intended recipient, you are prohibited from reviewing, using, disclosing or distributing this e-mail or its contents. If you have received this e-mail in error, please contact the sender by reply e-mail and destroy all copies of this e-mail and its contents.