From: Sara Gunderson
To: Rep. Perry, L.,
Subject: Seasons Greetings from Voices for Utah Children!
Date: 2013-12-11T18:22:52Z
Body:
---

Season's Greetings from Voices for Utah Children!
Just one year ago, a story captured the attention of the world. A 15 year old Pakistani girl was shot by the Taliban on her way to school. Malala's story and her fight to attend school inspired people everywhere. Her ability to be fearless is inspiring beyond measure. Few of us will ever be required to show the same courage. At such a young age, Malala has managed to encourage people to stand together behind a common cause.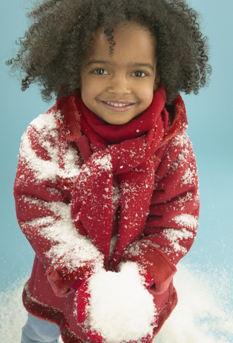 And, in your own way, that is what you and your fellow supporters of Voices for Utah Children have done. You have stood together with us behind a common cause – to make Utah a place where all children thrive. From health care to child safety, we have been able to win important policy victories for Utah children, because concerned Utahans stood with us in defense of kids.
We do this work because, like you, we have a vision of Utah as a place where all children can reach their full potential. A place where families can make it to the middle class and stay there. Where there are good jobs and great schools that prepare our kids to compete in today's global economy.
We are so proud of what you have helped us accomplish over the years. But we are also aware of the important work still to be done for the children of Utah. How can we do more? What can we do better?
Please make a donation today help us deliver even more big wins for children in 2014. Your support makes sure that when policymakers gather at the Capitol, Voices for Utah Children is there too – shining a light on what's happening, and offering sound information to shape policies that will help the children and families you care about. During the upcoming legislative session we will be at the Capitol every day to be a voice for policies to improve the lives of children and families. We can spend a generation getting there one child at a time, or we can get
there in just a few years with smart policies and programs.

Children need heroes. And, we don't need to be a Malala to be a hero. The beloved Mr. Rogers said it best: "We live in a world in which we need to share responsibility. It's easy to say "It's not my child, not my community, not my world, not my problem." Then there are those who see the need and respond. I consider those people my heroes." We can all be heroes – you can call and write elected officials to make your voice heard. You can also help by making a donation to ensure that Voices for Utah Children remains a strong, trusted voice for children.
There's a lot to do, so let's work together.
Sincerely,
Karen Crompton
President and CEO
P.S. Please support our work. Your contribution today of $50, $100, $150 or more can help make life better for not just one child but thousands of children. Just click on this "DONATE" link.
P.P.S. if you have a hard- to- buy- for person on your holiday list, consider giving a donation in their name to Voices. We will send them a card, like the one below, telling them of your gift. We even do the mailing! Or, if you prefer, we can send you the cards to add your personal message. Just call our office at 801-364-1182 and we can help you with the process. The card has the Pilar Pobil painting "Malala" on the front and the following message inside: A holiday donation has been given in your name to Voices for Utah Children. This gift ensures that we are able to raise the strongest voice possible for our most vulnerable children and makes you a hero to the children of Utah.