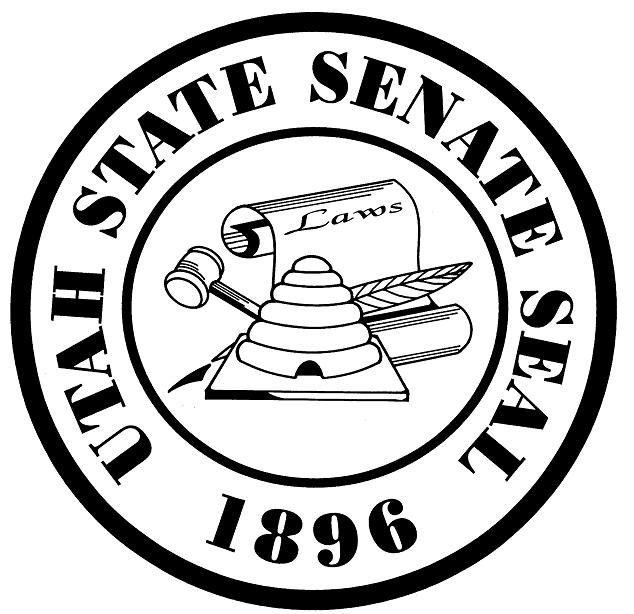 UTAH STATE SENAT
E
UTAH STATE CAPITOL COMPLEX
!
320 STATE CAPITOL
P.O. BOX 145115 ! SALT LAKE CITY, UTAH 84114-5115 ! (801) 538-1035
AGENDA
TO: Members of the Senate Business and Labor Standing Committee FROM: Sen. John L. Valentine, Chair RE: Committee Meeting
DATE: Wednesday, January 25, 2012 TIME: 2:10 PM PLACE: 215 Senate Building, Utah State Capitol Complex
-Call to order
- The following bills are scheduled for consideration:
1. SB0036 Utah Revised Business Corporation Act Amendments Related to Transfer of Corporations (G. Davis)
(po/brh)
2. SB0090 Securities Fraud Reporting Program Act Amendments (B. McAdams)
(po/brh)
3. SB0091 Utah Uniform Securities Act Amendments and Civil Actions (B. McAdams)
(po/brh)
4. SB0092 Department of Commerce License Related Amendments (K. Mayne)
(po/brh)
5. SB0110 Deferred Deposit Lending and Forum Requirements (B. McAdams)
(po/brh)
COMMITTEE MEMBERS
Sen. John L. Valentine, Chair
Sen. Curtis S. Bramble Sen. David P. Hinkins Sen. Kevin T. Van Tassell Sen. Gene Davis Sen. Karen Mayne Sen. Todd Weiler
Sen. Stephen H. Urquhart
Committee Analyst: Bryant R. Howe, Office of Legislative Research and General Counsel Committee Secretary: Karen Allred sbus0125.ag.wpd
In compliance with the Americans with Disabilities Act, persons needing auxiliary communicative aids and services for this meeting should call Nancy McPherson at 801-538-1032, giving her at least 24 hours notice or the best notice practicable.