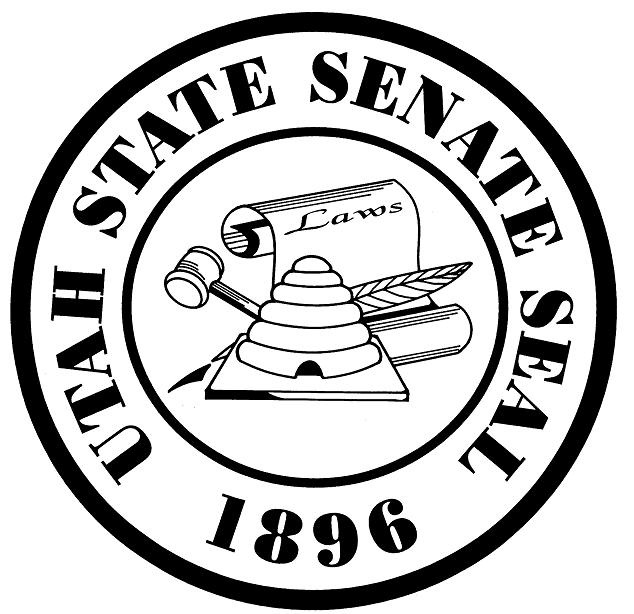 UTAH STATE SENAT
E
UTAH STATE CAPITOL COMPLEX ! 320 STATE CAPITOL
P.O. BOX 145115 ! SALT LAKE CITY, UTAH 84114-5115 ! (801) 538-1035
REVISED AGENDA
TO:

Members of the Senate Government Operations and Political Subdivisions Standing Committee

FROM:

Sen. Peter C. Knudson, Chair

RE:

Committee Meeting

DATE: TIME: PLACE:

Tuesday, January 24, 2012 4:00 PM 415 State Capitol, Utah State Capitol Complex
-Call to order
- The following bills are scheduled for consideration:
1.

SB0089

Municipal Election Amendments

(M. Dayton)

(va/jtw)

2.

SB0120

Off-duty Peace Officers' Employment

(M. Dayton)

(sca/nwb)

3.

SB0093

School Construction Revisions

(S. Jenkins)

(aos/ccs)

4.

SB0096

Sales and Use Tax Exemptions for Public Golf Courses

(S. Jenkins)

(rlr/pvd)

5.

SB0105

Utah Fallen Heroes Commemoration

(W. Niederhauser)

(erb/alh)

6.

SB0114

Contesting Public Procurements

(W. Niederhauser)

(trv/alh)

7.

SB0118

Transferable Development Rights Amendments

(W. Niederhauser)

(va/jtw)

8.

SCR001

Concurrent Resolution Supporting Establishment of a Fund for Assistance to Families

of Fallen Officers

(K. Van Tassell)

(trv/alh)

9.

SB125

State Senate Boundary Amendments (

R. Okerlund)

(jlf)

COMMITTEE MEMBERS

Sen. Peter C. Knudson, Chair
Sen. Casey O. Anderson Sen. Scott K. Jenkins Sen. Daniel W. Thatcher Sen. Margaret Dayton Sen. Luz Robles
Committee Analyst: Richard C. North, Office of Legislative Research and General Counsel Committee Secretary: Lorna Wells / Cheryl Weight SGOP0124Rev ag.wpd
In compliance with the Americans with Disabilities Act, persons needing auxiliary communicative aids and services for this meeting should call Nancy McPherson at 801-538-1032, giving her at least 24 hours notice or the best notice practicable.